You got to check this video out by Jeff Stevenson of the Karamazov Group Blog: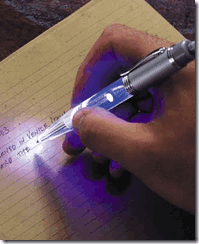 Do you have a trick that you use to tame the EnterpriseOne beast on a regular basis?
How about a resolution to an issue that you had to figure out for Oracle's Tech Support?
Would you like to establish yourself as an expert in the Oracle EnterpriseOne CNC community?
Consider submitting a tip or trick to us.
Jeff Stevenson has a great little tutorial on making the Services management console a lot more tolerable.
Quick breakdown:
right-click C:Windowssystem32services.msc
select 'Author'
make changes as desired
close
Thanks for the great tip Jeff!
By the way, since Jeff is a CNC, I added a link to his site at the right.
If you pay attention to threads on JDEList, every once in a while someone will inquire about the availability of CNC Certification. Usually, these inquiries are met with the an answer generally like:
No, there are no "official" certifications.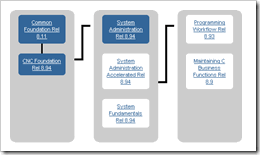 The latest inquiry was from Spider006. Essentially, he just wanted to know what some good "supporting" certifications for a CNC Administrator. He got some good advice from CNC Monkey 5000 about looking at possible certifications in Oracle Application Server and supported databases. I would also add certifications in EnterpriseOne supported operating systems. The more you know about what EnterpriseOne runs on the better.
Then, along comes serious 09. He had only been a member of JDEList for 4 days when he posted about his eligibility to have the title "Technical Consultant" after taking the EnterpriseOne CNC Administrator classes available through Oracle University.
This was followed, very appropriately, by a comment by Gregg Larkin:
With all due respect, you will need more than just training to be a JDE technical consultant. This application also requires a great deal of experience to earn that title. As for certification, there is no formal program or certification process. Take the classes, get four or five years of experience under your belt, and then we will welcome you to the club. Good luck on your new career.
As you can see, Gregg took it a little further. Now, Gregg is a very respected, experienced & active CNC Administrator. He provides invaluable insight in both his articles for JDETips and in discussions on JDEList.
I think his comment was perfect. The work of a CNC Admin is primarily learned through experience. I don't know about you, but when I went through the CNC Foundation class I was so confused by Pathcode, Environment, JDBNet & OCM that I didn't know how I was ever going to figure this thing out. I also had zero experience with J.D. Edwards World or an IBM AS/400 (iSeries, System i, i). It wasn't until we went through our implementation using consultants that I started to get a handle on things. I spent about 10 hours a day for 3 months working side by side with just the CNC side of things. Yeah, that's one hell of long time to do an implementation but we didn't know that at the time.
Unfortunately, I'm afraid that serious 09's issue isn't whether he has the motivation or ability to become a great CNC Admin. It's that the organization that he works for thinks that after he has completed the classes they can call him a Technical Consultant and charge top dollar for your services. In doing so, it gives the consultant industry as a whole a tarnished image. There are many excellent consultants and consultant companies, but there are also many that take advantage of organizations with with the desire to "do things right and hire experts".
Good luck to both Spider006 and serious 09 and Gregg, keep up the good work!
Posted in
EnterpriseOne
Tagged

as/400, cnc, e1, EnterpriseOne, ibm, iseries, jde, OCM, oracle, oracle application server, system i, world
IOICC is the IBM/Oracle International Competency Center. It is made up of full-time stafff from both organizations.
Our friends at The JD Edwards Advisor is republishing several documents that are of particular importance to JD Edwards World or EnterpriseOne customers.
Thanks guys for bringing those to our attention.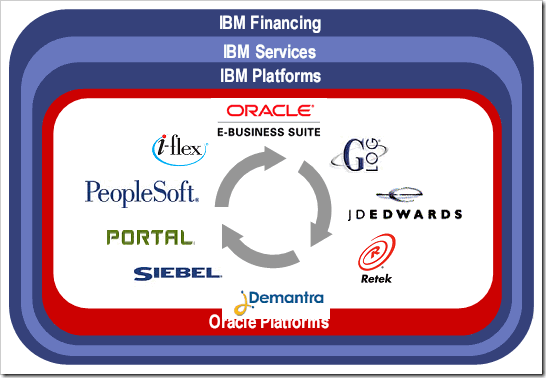 Technorati Tags: ibm,oracle,
jd edwards
,
jd edwards
advisor,icc,ioicc,world,
cnc
,enterpriseone,oneworld,peoplesoft