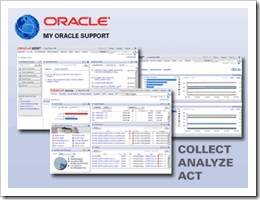 Recently, I found that the Minimum Technical Requirements for Oracle EnterpriseOne to be a little difficult to track down.
So I thought I should create a post about it here so that I don't have to waste a bunch of time looking for it.
If I remember I did this, anyway.
JD Edwards EnterpriseOne Current MTR Index (Doc ID 747323.1)
.cat{font-weight:bold;color:#c00c08;}
Application Packs
Application Management Pack
Business Intelligence
Oracle Business Intelligence Publisher
Oracle Embedded Business Intelligence Applications
Business Servers
Business Services Servers
Clients
EnterpriseOne 8.0/Xe
EnterpriseOne Tools 8.9x
Clients Pervasive
EnterpriseOne 8.0/Xe – Pervasive
EnterpriseOne Tools 8.9x – Pervasive
Cluster Servers
EnterpriseOne 8.0/Xe
EnterpriseOne Tools 8.9x
Collaborative Portal
Collaborative Portal 8.0/Xe
Collaborative Portal 8.9x
Crystal Report – Business Objects
Business Objects Enterprise XIR2
Crystal Reports XIR2
Database Software
EnterpriseOne 8.0/Xe
EnterpriseOne Tools 8.9x
Deployment Server
EnterpriseOne 8.0/Xe
EnterpriseOne Tools 8.9x
Disk Space
8.9x Disk Space Requirements
Enterprise Servers
EnterpriseOne 8.0/Xe
EnterpriseOne Tools 8.9x
EnterpriseOne Integration
EnterpriseOne Integration Page
Extended Process Integration XPI
Enterprise XPI Foundation
JD Edwards EnterpriseOne 8.12 Integration Points
Enterprise XPI 8.11 Integration Points
EnterpriseOne 8.11 SP1 Integration Points
Mobile Tools
Mobile Client 8.9x
Mobile Synchronization Server 8.9x
PIM Sync Server
EnterpriseOne Tools 8.9x
Operational Consoles
Plant Manger's Dashboard Version 8.12
Plant Manger's Dashboard Version 8.11 SP1
Financial Management and Compliance Console Version 8.12
Financial Management and Compliance Console Version 8.11 SP1
Real-Time Events Server
EnterpriseOne Tools 8.9x
Supply Chain Planning (SCP)
EnpterpriseOne Supply Chaining Planning Page
Third Party Software
WebSphere MQ
Vertex Payroll Tax Q Series
Vertex Sales Tax Q Series
Terminal Servers
EnterpriseOne 8.0/Xe
EnterpriseOne Tools 8.9x
Virtualization
Oracle VM
Web Servers
EnterpriseOne 8.0/Xe
EnterpriseOne Tools 8.9x
Web Services Gateway Server (WSG)
Web Services Gateway server (WSG)
Information Websites
EnterpriseOne Xe
EnterpriseOne 8.0
EnterpriseOne Tools 8.9x